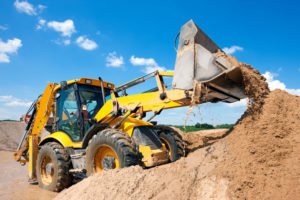 Demolition of a commercial or residential building is something that requires deliberate forecasting. Several industry regulations should be adhered to during the demolition of different kinds of building structures. There are strict health and safety codes that have to be followed. Thus, the demolition task requires great planning and care. There is always a requirement for professional demolition services that comply with all essential safety regulations and accomplish the demolition task accurately. Still, a few essential things should be looked into in a demolition service. 
As safety is on topmost priority when looking for a demolition contractor for any building. Below are a few essential things to consider in a demolition contractor before hiring-
Great Track Record
It is best to check the testimonials, case studies, and safety records of a demolition contractor. It can provide you with a great idea regarding the track record of a business that assures its credibility and trustworthiness. 
Ask for Estimates
In order to look into the demolition of the construction contract, one should ask for multiple estimates from different companies and then compare their services in terms of price, quality of work, and completed tasks. Most of demolition contractors feel great to provide their free-of-the-cost estimate. 
Strict Timelines for Work Accomplishment
When you are looking for a demolition contractor, work completion within the timeline should be prioritized. A contractor should have a clear deadline for his work, if it is not so, it is not a good sign. You can provide a specific deadline to them to complete their work on time which should be mentioned in the agreement itself. You should prefer a contractor that assures you to complete work within the mentioned timeline. 
High-Quality Equipment
A demolition contractor should use only a high-quality contractor. High-quality equipment assures high-quality work. A demolition contractor that uses the latest equipment assures completion of work within time along with great efficiency. It also aids in complying with safety and health codes. 
Check References
Check out the reviews of past customers of the company and have a quick analysis of their views regarding the company's work. It will provide a great idea regarding their efficiency and the quality of their work. You can also shortlist a few of them who have a great proven track record and the best customer reviews. You can great idea regarding their punctuality, professionalism, quality, and safety. 
Check Credibility
You should check their credibility first and ensure that they take all essential precautions to keep their workforce and members safe. A credible and qualified contractor will always comply with all safety measures. You can check proof of insurance and their license. They should be trained well to work on such risky projects. 
Demolition of residential and commercial buildings is a work involving major risks. Thus, the demolition contractor should be chosen carefully after a proper examination of his credibility and efficiency. The above considerations are going to make your task of choosing a demolition contractor smoother and safer in every way.